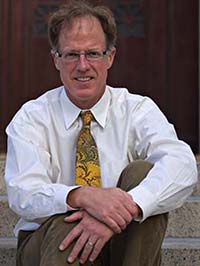 J. Wesley "Wes" Boyd, MD, PhD is an Associate Professor in Psychiatry at Harvard Medical School, is a staff psychiatrist at Cambridge Health Alliance (CHA) and is the founder and co-director of the Human Rights and Asylum Clinic at CHA. He is also a faculty member in the Bioethics Center at Harvard Medical School.
At CHA Wes is a psychiatrist for one of the principle training and teaching teams and works closely with psychiatry residents and medical students, along with staff members and trainees in various other mental health disciplines. From 2004 until 2010, he served as an Associate Director for Physician Health Services (a subsidiary of the Massachusetts Medical Society) in Massachusetts, in which he met with, assessed, and oversaw treatment of physicians with mental health and substance abuse issues.  From 2010 to 2013, he also worked in the Adolescent Substance Abuse Program at Boston Children's Hospital.
Dr. Boyd graduated with a BA cum laude from Yale in philosophy. He then attended the University of North Carolina at Chapel Hill where he received an MA in philosophy, a Ph.D. in religion and culture, and a medical degree. Following graduate school and medical school, he completed a residency in psychiatry at Cambridge Hospital/Harvard Medical School and also completed a Fellowship in Medical Ethics at Harvard Medical School.
He has taught medical ethics and the humanities in various venues, including Smith College, Mt. Holyoke Colleges and Harvard Divinity School. He currently teaches medical ethics at Harvard Medical School as well as residents in psychiatry at Harvard. He also teaches a popular freshman seminar at Harvard College entitled "Psychology of Religion." He writes for both lay and academic audiences on issues of health care justice as well as humanistic aspects of medicine. His writing has appeared in the Journal of the American Medical Association, New England Journal of Medicine, the Boston Globe, Time.com, and Huffingtonpost.com, among other media outlets. His work has been reported by Time, the Wall Street Journal, CBS, CNN, as well as numerous other major media outlets. His book, Almost Addicted, which was published in 2012 by Hazelden Press, won the Will Solimene Award by the New England chapter of the American Medical Writers' Association.
He lives in the greater Boston area, is married to Theonia Boyd, MD, a pathologist at Children's Hospital Boston and Brigham and Women's Hospital, who is also on faculty at Harvard Medical School. He has 4 children.