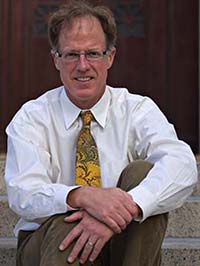 Wes Boyd is a professor of psychiatry and medical ethics at Baylor College of Medicine. He is also a Lecturer on Global Health and Social Medicine at Harvard Medical School.
He obtained an MA in philosophy and a PhD in religion and culture, along with his medical degree, at UNC Chapel Hill.  Wes completed his psychiatry residency training at Cambridge Hospital (now called Cambridge Health Alliance) and a fellowship in bioethics at Harvard Medical School.
Wes has taught extensively in the humanities, bioethics, human rights and psychiatry in various venues, including Smith College, Mt. Holyoke College, Harvard College, Harvard Medical School and Harvard Divinity School, as well as Baylor College of Medicine. 
His areas of interest include social justice, access to care, human rights, asylum and immigration, humanistic aspects of medicine, physician health and well-being, the pharmaceutical industry, mass incarceration, and substance use.
His writing has appeared in the Journal of the American Medical Association, New England Journal of Medicine, the Boston Globe, Newsweek, Time, and Psychology Today, among other media outlets. His work has been reported by Time, the Wall Street Journal, CBS, CNN, USA Today, PBS, NPR, US News and World Report, Hasan Minaj's Patriot Act, Last Week Tonight with John Oliver, and  numerous other major outlets. His book, Almost Addicted, which was published in 2012 by Hazelden Press, won the Will Solimene Award by the New England chapter of the American Medical Writers' Association.
His wife Theonia Boyd is a pathologist and chief of anatomic pathology at Texas Children's Hospital as well as a professor of pathology and ob/gyn at Baylor College of Medicine.  They have 4 children.